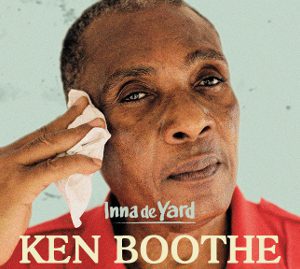 Ken Boothe u Novembru objavljuje novi akustični album
Zajedno sa nekoliko drugih reggae veterana, jamajčanski vokal Ken Boothe bio je dio sastava na povratnom albumu "Inne de Yard The Soul of Jamaica", objavljenog ranije ove godine. Njegova dva udjela na albumu – "Let Run Run Dry" i "Artibella" – bili su među najboljim numerama na albumu.
Ken Boothe se udružio sa Inna de Yardom za potpuno novi album punog duha koji je zakazan za 10. novembar. Prvi singl koji se nalazi na novom albumu je srdačno i dramatično izvođenje njegove pjesme "Speak Softly Love", prvobitno objavljenog prije više od četiri decenije .
Na predstojećem albumu Ken Boothe reinterpretira neke od svojih najlepših pesama u akustičnom stilu, a ove nove verzije su snimljene na otvorenom na visinama Kingstona.
Izvor: United Reggae