By the end of May, reggae band "Ras Mc Bean & Soulcraft" have released their new album labeled "Reggae On A Mission. This is their first album with the reggae star from Guyana. And it is indeed a remarkable piece of art. When we talk about this album, we talk about top-level production, musical harmonies, strong vocals and musicians who know their instruments inside and out.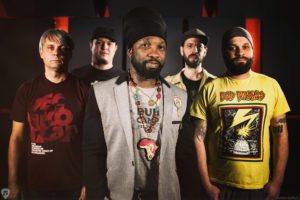 Soulcraft band members are experienced musicians who previously worked and are still working with the finest Serbian reggae bands like "Del Arno Band" and "FC Apatride UTD" are, and when you group up such musicians together albums like "Reggae On A Mission" happen.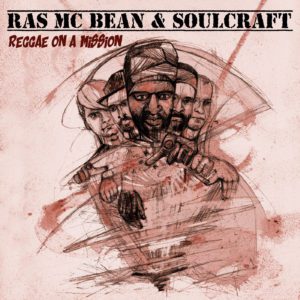 Album consists of fifteen songs, and the whole album is available on the "Ammonite Records" official  YouTube channel and you can listen to it via this link,
For us personally, favorite songs are "Hail Jah" and "Rights and Justice".
"Hail Jah" has all the song needs, slow and deadly rythm, strong lyrics which glorify God's hand over life and a powerfull refrain which echos through head.

While "Rights and Justice" carries a powerful message about fight for equality and justice as well as mentioning icons of Black History like Martin Luther King, Bob Marley, Marcus Garvey…

Band members are:
Ras Mc Bean – Lead vocalist
Vladimir Krkljus – Keys, Backing vocal
Slobodan Jimi 3B Djukic – Guitar
Damjan Cirilovic – Bass, Backing vocal
Dejan Utvar – Drums
Follow Soulcraft on Facebook via this link
Follow Ammonite Records on YouTube via this link
Author: Jah Tooth